She is Immensely Passionate About Representing Real People In Their Most Personal Matters. An Exclusive Interview With Kansas City Attorney, Nicole Fisher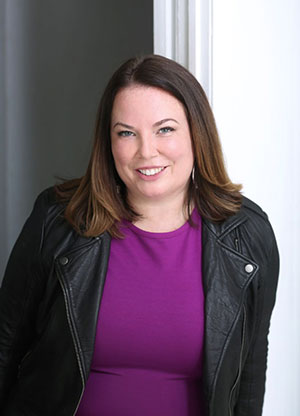 Q: What inspired you to attend law school?
NF: I really wanted a professional career where I got the opportunity to help and interact with people.
Q: What expectations did you have after graduating and receiving your law degree?
NF: I'm not really sure I knew what to expect when I graduated … I was 23 years old when I graduated and really didn't have a clue about the real world. I learned a lot about the real world those first couple of years practicing law.  
Q: What types of cases do you handle?
NF: I only handle Family Law cases.
Q: What is your approach or philosophy to winning or representing a case?
NF: I think it's incredibly important to evaluate issues that are suitable for a Judge to decide upon, if the parties can't reach and agreement and issues that parties really need to sit down and figure out.  
Q: If we interviewed all your clients … what is "one" common word that comes up when they describe working with your firm?   
NF: Dedication. I think then entire team at Fisher Law is dedicated to the client and getting them the best possible resolution under their specific circumstances.  
Q: What aspects of the daily job of being a lawyer interest you the most?
NF: I enjoy that no two days are the same. The variety that on one day you may be in the office but the next day in Court keeps you on your toes!
Q: What's one lesson you've learned in your career that you can share with our audience?
NF: I think it is incredibly important that when a woman is selecting an attorney for a family law issue, that they feel not only professional comfortable with their representation but also personally comfortable. Hiring an attorney to handle your divorce or any other family law case is incredibly personal and establishing trust at the initial appointment is so important.
Q: What are some of the challenges you feel women face today?
NF: I feel that women are still working to gain equal footing in the workplace with men and with fellow women. One of the biggest challenges I feel facing women is women support and other women. Other women are not your enemy. They can be your biggest asset. Stop viewing them as competition and help each other out.  
Q: What's your advice for women in male-dominated fields?
NF: It's unfortunate to say but for women in a male-dominated field you have to work harder and be more prepared to earn the respect of your male colleagues.  
Five Things About Nicole Fisher

1. What's your favorite type of restaurant you like to dine at? 
Mexican! 
2. Favorite dessert?  
Anything with chocolate
3. What would your perfect Saturday be like?  
Hanging out with my dogs and meeting friends on a patio for lunch.  
4. If you could change one law, what would it be?  
I would abolish the death penalty.  
5. Favorite City?  
Sydney, Australia