Tireless Advocacy From An Experienced Family Lawyer Meet Attorney, Michelle J. Spirn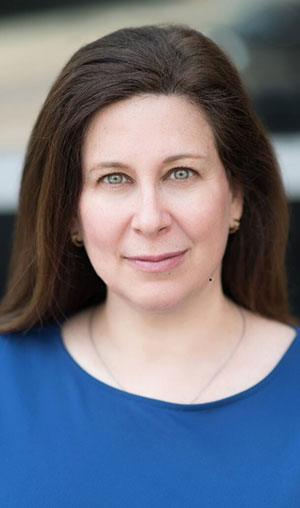 Q: Why did you decide to attend law school?
MS: I wanted to help children and families, although I wasn't sure how I would accomplish this goal.
Q: What expectations did you have after graduating and receiving your law degree?
MS: I really had no idea what to expect in terms of practicing law. There were no lawyers in my family, and I had really never observed the practice "up close." I hoped just to find a job! When I graduated (in 1996) there was a glut of lawyers saturating the market and it was very difficult to find employment at the outset. That was especially the case because most family law practices are either in boutique law firms or solo practices.
Q: What types of cases do you handle?
MS: I handle all types of family law matters, including divorce and divorce-related litigation, including motions to modify maintenance, custody and/or child support. I represent both men and women, and same-sex couples. Many, but not all, of my cases have complex issues like the valuation of closely-held businesses, one parent wanting to relocate their child to another state, parental alienation, and the validity of prenuptial agreements. I also handle appeals of these matters. 
Q: What aspects of the daily job of being a lawyer interest you the most?
MS: I truly enjoy meeting people every day – it's hard to practice in this field and not generally like people to some degree. I can almost always tell if I'm going to get along with a potential client in the first few minutes of a meeting. I also enjoy being in court but obviously because of Covid that hasn't happened for some time. It is always a challenge to deliver an argument in a way that I think will be best received by the judge. I am sometimes stressed but never bored!
Q: What is your approach or philosophy to winning or representing a case?
MS: Unlike many areas of law, in family law there really aren't any "winners." I do my best to get my clients to the other side of a case and meet most of their goals in as efficient a way as possible and try to help them set realistic expectations. Usually that's through a negotiated settlement but sometimes trials are necessary. Every case is different, and I tailor my approach depending on the issues and the judge.
Q: Were there moments in your career that were pivotal to getting where you are today?
MS: I had a very, very difficult case that was tried over multiple days. I deposed (and cross-examined) multiple experts, prepared for what amounted to almost one court appearance every three weeks, and kept my client's spirits up over the course of what was a two year litigation/endurance contest. After that trial, I knew I had reached a point in my career where I can handle whatever comes my way.
Q: Which woman inspires you and why? 
MS: Professionally, the first person who comes to mind is Ruth Bader Ginsburg. Not only because of the many doors she opened for women in the law, but also because she was always able to use her voice in a way that didn't alienate people who disagreed with her. I think that's a great strength. Personally, I am inspired by my mom's never ending devotion to me and my sister. She has always put us first and she sets a high bar for parenting, which is by far the hardest job.
Q: What advice would you give to young women who want to pursue a career as an Attorney? 
MS: Don't feel that you need to be a tougher or meaner version of who you are to be successful. Also, remember to keep your sense of humor!
Five Things About Michelle J. Spirn

1. If you could talk to one famous person past or present, who would it be and why? 
I would love to sit down with Donna Tartt and talk about her novel The Secret History, which is one of my favorite books of all time. I would have loved to have met John Irving as well.
2. Who is the most fascinating person you've ever met? 
My husband's Aunt Diane loved to travel, read anything and everything, and she never stopped learning. I miss her.
3. What would your perfect vacation look like?
Anywhere there's a beach and books, that's a vacation!
4. What app can't you live without?
I'm obsessed with "closing the circles" on the activity app on my Apple watch.
5. What is your favorite type of restaurant? 
I pretty much love all food, but nothing beats Italian