She Helps People Feel Their Best. A Conversation With Health & Wellness Coach, Lisa Murphy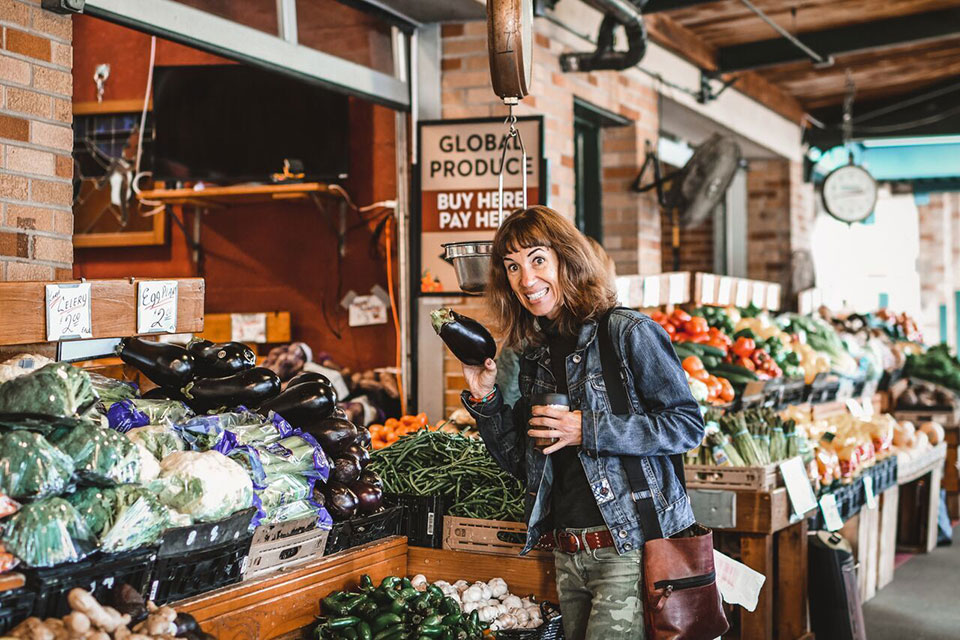 Q: For those in our audience not familiar with the services a Certified Life & Health Coach can provide, can you share some of the programs you have available?

LM: I work with people who are tired of not feeling well. I help them reclaim their health, so they feel great. Whether someone's put on a few extra pounds, is dealing with a chronic health issue, or struggling to manage stress, I provide a system, accountability, and support, to help them get back on track. 
Q: Can you tell us what are some of the reasons that bring women to use your services?
LM: Women often come to me because it feels like one or more parts of their life has gotten out of control. Sometimes its weight gain associated with menopause, sometimes unmanaged stress is causing health issues, and sometimes they've just been diagnosed with high cholesterol or hypertension and they would like to learn to get these conditions under control without drugs, punishing workouts or restrictive diets. 
Q: How long have you been coaching? What are the requirements to be certified?
LM: I have been coaching clients one-on-one and in groups for more than five years. Prior to that, I taught yoga and meditation—modalities I often incorporate in my coaching programs. There are many different paths to certification; I earned my life & health coaching certificates through Health Coach Institute, and I'm currently enrolled in their Mastery program. 
Q: When you graduated from high school, what direction did you think your career path would take?
LM: Ha! I thought I would be an actuary, so I enrolled in and graduated with a bachelor's degree in Actuarial Science from the University of Iowa.
Q: Can you share a client success story with us?
LM: One of my favorite client success stories is from a woman I'll call Summer. She came to me because she was extremely bloated, her belly was distended, and she was struggling with bowel irregularities. After guiding Summer through a two week dietary detox and self-care cleanse, followed up by individual coaching to help her sustain her new habits, Summer's IBS symptoms have completely disappeared. 
Q: What is your coaching philosophy for success?
LM: I believe in helping my clients set themselves up for success. If someone comes to me and they haven't been moving their body regularly, instead of prescribing one-hour on the treadmill, five days a week, we start with 10 minutes of walking, three days a week. 
Q: Can you tell us how you manage your work life balance?
LM: I don't believe in work life balance. I believe in prioritizing what's important to us, based on how we want to live our lives. For me, this means that most days I meditate, move my body—often trail running or yoga, spend time outdoors, eat a mostly plant-based diet, engage in meaningful work, and get at least eight hours of sleep. I'm a bear if I haven't had enough sleep. 

Q: What's one lesson you've learned in your career that you can share with our audience?
LM: Just take the first step. The rest will fall into place. If you're struggling to take the first step, hire a coach!

Q: What are some of the challenges you feel women face today?
LM: I see so many women trying to do it all: take care of everyone around them, kids, parents, work, partners…and then feeling tremendously defeated when they don't have energy, struggle with weight gain, or suffer from anxiety and other stress-related issues. I believe that much of the physical and mental dis-ease we struggle with as women can be prevented or reversed through healthy habit change and self-care.
Four Things About Lisa Murphy

1. Do you have a sweet tooth or a savory tooth? 
Both! I absolutely believe we can and should have our cake and our chips, too!
2. What do you want to be known for? 
I would love to be known as a good listener, a firm yet compassionate coach who helps women get what they want, as well as a fun-loving adventurer. (#fitafter50!)
3. What are you really passionate about and why? 
I'm a firm believer in the power of self-awareness, as revealed to us through the practices of mindfulness, meditation, and silence. 
4. Do you have any hobbies?  
I love being outdoors—gardening, walking, hiking, trail running, or simply sitting in the sun. If I'm not outside, you'll likely find me in my kitchen, sautéing a pan of leafy greens, roasting some veg or stirring a big pot of soup. (#vegwithlisa)