A Kansas City Native With More Than 20 Years of Recruiting Experience. Meet Shelley Seibolt, President & Staffing Coordinator of Staffing Kansas City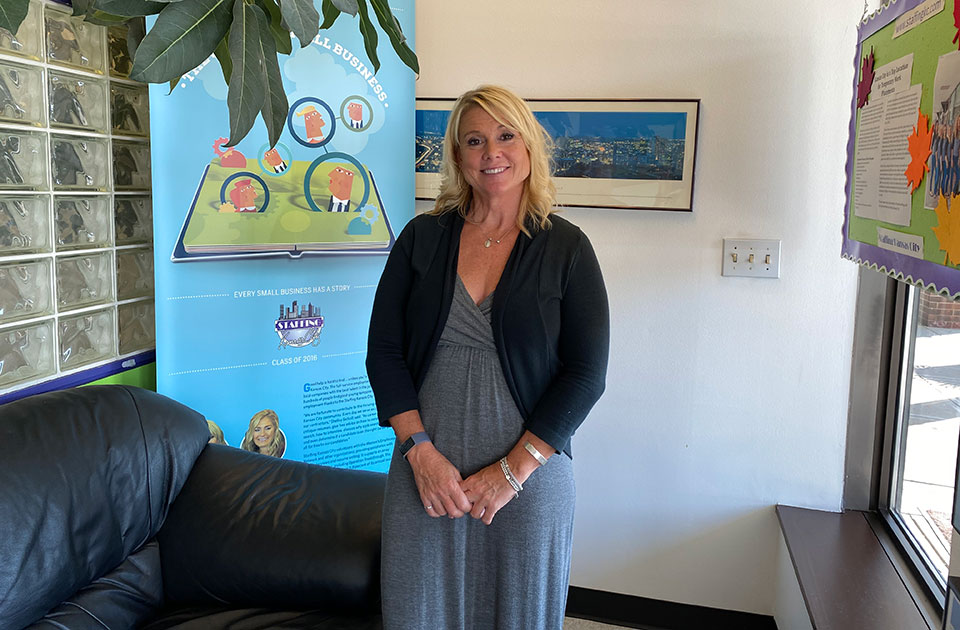 Q: Can you share with our audience why you went into the staffing business?  
SS: I graduated with a Masters' Degree in Industrial Psychology. I wanted to pursue a career in Human Resources. My first career position was working within a Human Resources department for a large hotel in Dallas. I decided to move back to my hometown, Kansas City. I received a job offer as a recruiter for a Staffing Agency. I enjoyed finding the most deserving and qualified candidates for our clients.
Q: How did your early experiences contribute to your professional path?
SS: I have supportive parents who taught me the value of a strong work ethic. I found the correlation between hard work and the positive outcome at an early age.
Q: When did you realize you were ready to start a company? Was that always your goal?
SS: Starting a company was not always my goal. My partner and I have high standards regarding business ethics. We wanted to work in a company that shared those standards. So, we hung up our own tile.
Q: Tell us about your role as President of Staffing Kansas City.
SS: I am a hands-on recruiter. I am also a delegator and empower independent decision making. I am fortunate I am surrounded with people that are uber talented and proactive. However, I do my best to guide us in the right direction and keep us on track.
Q: What are some of the adjustments you've made with Covid-19.
SS: We still work in the office as a TEAM. However, we have moved our candidate interviews from onsite to video.
Q: Do you see more companies offering remote employment?
SS: Some.
Q: As a woman, what is the most significant barrier to becoming a leader?
SS: I was raised in a way, and I still believe that I do not have barriers due to my gender.
Q: Can you tell us how you manage your work life balance?
SS: We created our business model to fit an 8am – 5pm work schedule. We all have outside interests and leave our work at work.  
Q: What's one lesson you've learned in your career that you can share with our audience?
SS: Surround yourself with talented, positive, proactive, brilliant people.  
Q: What advice would you give to young women who want to succeed in the workplace?
SS: Go in with a plan and a confident mindset.
Five Things About Shelley Seibolt

1. If you could talk to one famous person past or present, who would it be and why?
Any coach or player for the Dallas Cowboys, or a few minutes to pick the brain of Jerry Jones, the owner of the Dallas Cowboys.
2. Tell us about the best vacation you've ever taken.  
I have two boys. We have a tradition of going on a vacation once a year and the destination is unveiled at Christmas. Each vacation I have with my "babies" is the best vacation I have ever taken.
3. What's your favorite thing to do in your free time?
I ride horses and rodeo.
4. What's your favorite app?
I like to listen to podcasts. True Crime, Joe Rogan, Horse related, Business related, Motivational, Health and Devotionals.
5. What were some of the turning points in your life?
Meeting my best friend and partner in business, Roses Ammon.