She Provides Extensive Knowledge to a Growing Field Where She Specializes in Prenatal & Pediatric Chiropractic. A Conversation With Dr. Jen Santa Maria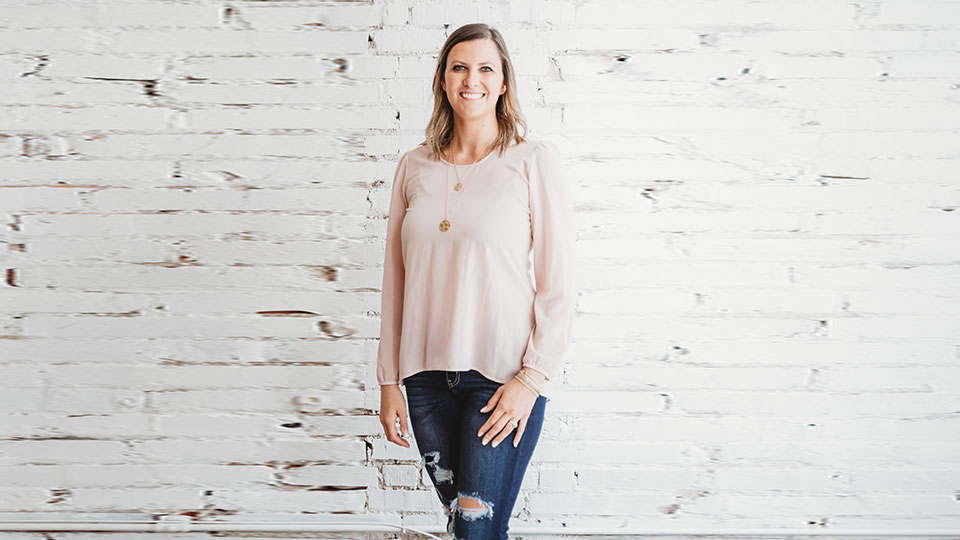 Q: When did you know your career path would be as a Doctor of Chiropractic?
JSM: In high school we had a program called exploring health professions. During this semester we were exposed to all sorts of medical opportunities, including chiropractic. I had grown up going to a chiropractor but had never considered it as a career path. After completing this semester I had a conversation with my chiropractor because I was conflicted on what I wanted to do. I have never been a huge proponent of taking medicine and have been into more natural ways of healing. However, I really wanted to work with moms and babies. Naturally, I thought becoming an OBGYN was the route to go until he mentioned that there is a whole field within chiropractic that specializes in moms and babies. Once I realized this, it was a no brainer to become a pediatric and prenatal chiropractor. 
Q: Tell us about your education?
JSM: I received my bachelors of science from Kansas State University in Kinesiology and Exercise Physiology. This allowed extreme knowledge of how the body works and how it should function through proper movement. Then I obtained my Doctor of Chiropractic through Cleveland Chiropractic College, with additional training in prenatal and pediatrics through the International Chiropractic Pediatrics Association and Epic Pediatrics. 
Q: Can you share with our audience of the benefits of Chiropractic treatment?
JSM: The benefits of chiropractic care are vast. We focus on the neurology of each individual that walks through the door. When there is a breakdown in communication between brain and body, you can experience many symptoms including: sleep issues, high stress and anxiety, constipation and GI issues, acid reflux, headaches, pain, colic and so much more. By receiving an adjustment, which eases and changes the brain body connection, many people experience a lessening in major symptoms like the ones listed above.  
Q: Do you have a success story of a patient you can share with us?
JSM: We had the pleasure to see a mom who was pregnant with twins through the middle to end of her pregnancy. She was seeking chiropractic care to help with proper baby positioning and for overall easement of pain and discomfort through her pregnancy. Once the twins were delivered one of the two had breathing issues and was placed on a CPAP machine. They were told the baby would be in the NICU for 8-10 weeks. Under the consent of the parents and the birth team, the baby was adjusted 3 days in a row and was able to be removed from CPAP and was home from the hospital within 10 days. By administering specific gentle adjustments (with the pressure used to test ripeness of a tomato) to the baby's upper cervical spine, we were able to stimulate the nerves responsible for decreasing stress in the baby's body as well as increase the baby's ability to innately breath on its own. 
Q: Can you tell us how you manage your work life balance?Z
JSM: As a new mom to a 7 month old baby girl, it is EXTREMELY hard to establish work life balance, more so now than ever before. There are many tips/tricks that help me attempt to achieve the balance in my day to day as best as I can. Some of my favorites include listening to motivating podcasts in the morning that get my mindset right for the day ahead. Having a wonderful team (both at the office, and surrounding me at home) are crucial to establishing this balance and maintaining it. I try to live by the phrase "I am where my feet are". When I am physically at the office, I am present with my patient and my staff, extremely intentional and mindful, and they have my undivided attention. When I am at home, it's time to shut work off and be with my husband and daughter. Finding time for me has always been crucial to reset, which is now a constant struggle with a new baby because I want to spend all my spare time with her!
Q: What's one lesson you've learned in your career that you can share with our audience?
JSM: It is important to say NO. Sometimes the best yes is no. When you begin to turn down opportunities that do not align with you, better ones always seem to present themselves. Once you stop agreeing to do everything, and trying to please everyone your life becomes easier, and begins to find its balance. In business, not every person is the ideal client/patient to work with. If you begin to focus solely on your ideal client, you are able to enjoy each day and never have to compromise your happiness for others. 
Q: What are some of the challenges you feel women face today?
JSM: Being a working mom would be one of the biggest challenges many women experience, myself included. Once you have a baby, your brain is physiologically rewired to put the needs of your child above all else. When you are a mom and a business woman you feel this constant pull between your business and being at home with your kiddo. It makes it more challenging to have the steady mindset for growth within your business when your heart is in two places. This will be a constant learning experience for myself and all working moms. 
Q: What advice would you give to young women who want to pursue a career as a Doctor of Chiropractic? 
JSM: The biggest piece of advice is to realize all the school, effort, and sacrifices you make to become a chiropractor is worth it. It is a short-term sacrifice for long term gain. You get to go to work excited every day. You get to go to sleep each night realizing that you are changing people's lives. There is no grater reward than feeling like you do not have to work a day in your life. 
Five Things About Dr. Jen Santa Maria

1. If you could talk to one famous person past or present, who would it be and why? 
I would love to meet Oprah Winfrey. It is incredible to see what empire she has built from nothing. She continues to pivot and reach new levels of success within her brand and company, even when you can't imagine her expanding or growing any further.
2. If you could give everyone just one piece of advice, what would it be? 
Always stay true to yourself. It is the one think that will make you happy in the long run. Never run for someone else's version of success. Define it, align with it, and never shy away from it. 
3. What's your favorite thing to do in your free time? 
I love spending my free time with my three big dogs (English mastiff, great Dane, and German shepherd), my husband, and my daughter. Anything outdoors is what we live for. We also love to travel to new countries and explore. My favorite to date is hiking Machu Picchu.  
4. Best and worst flavor Ice Crème? 
Chocolate Chip Cookie Dough Ice Cream-Love it. Chocolate Ice cream … Hate it.
5. What was your favorite game to play as a child? 
Flashlight tag and capture the flag! Do kids even know what that is these days?